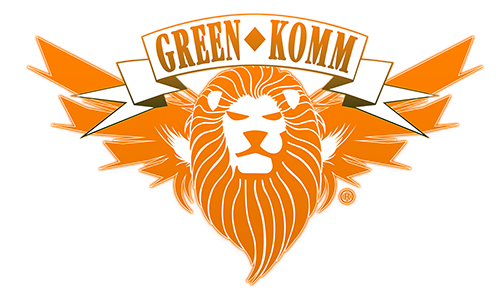 GREEN KOMM
THE BEST EUROPEAN AFTER HOUR SINCE 1993
The Green Komm after hour is internationaly well known and one of the most popular events in Europe with its international and local DJs. Many clubs in Cologne tried to copy the concept of Green Komm but did not succeed. The only Green Komm is Green Komm! Nothing else! Green Komm sound fusing progressive trance and house tunes is unique in Germany.
Liebe Green Komm und Naughtycontrol Familie und Freunde,
Sars-Cov-2 beeinflusst unser aller Leben und wird es wohl auch noch eine ganze Weile tun. Für die kommende Zeit, genau bis vorerst einschließlich 31. August 2020, hat die Regierung alle Großveranstaltungen verboten, um der weiteren Ausbreitung des Virus Einhalt zu gebieten. Dadurch sind wir gezwungen, unsere Green Komm und Naughtycontrol Parties anlässlich des Cologne Pride abzusagen. Wir wollen das geplante Programm dann zum Cologne Pride 2021 am 04. Juli 2021 verwirklichen. Auf dieselbe Weise will unser Partner Sexy Party Cologne verfahren. Alle Tickets und Kombitickets behalten ihre Gültigkeit für 2021. Fragen sendet bitte per Email an mail@naughtycontrol.com. Wir wünschen alle viel Kraft durch diese Zeit der Pandemie zu kommen und wollen all denen danken, die in dieser schweren Zeit helfen und solidarisch sind. Green Komm und Naughtycontrol werden wiederkommen, sobald es die Umstände erlauben!!!
Euer, Dirk & Stephan und das ganze Team
P.S.: Green Komm MAY CANCELLED
Dear Green Komm & Naughtycontrol family and friends,
Sars-Cov-2 is influencing all our lives and will still for quite a while. For the upcoming time, for now til August 31st 2020, the German authorities have prohibited all big events, to call a halt to the further spreading of the virus. Due to this action we are forced to cancel our Green Komm and Naughtycontrol parties on occasion of Cologne Pride 2020. We want to realize the planned program on occasion of Cologne Pride 2021 on July 4th 2021. Proceeding the same way is our partner Sexy Party Cologne. All tickets and combitickets remain valid for 2021. Questions please send by email to mail@naughtycontrol.com. We want to wish all much strength to get through this pandemic and want to thank everybody, who is helping in this difficult time and shows solidarity. Green Komm & Naughtycontrol will be back, as soon as the circumstances are allowing!!!
Yours, Dirk & Stefan and the entire team
P.S.: Green Komm MAI CANCELLED!!!
FRESH FRUIT FOR FREE
FREE ADMISSION FOR BDAY GUEST AND ONE FRIEND
Your birthday is on one of the Green Komm dates? Lucky you! You and one of your friends receive free admission on that date! What do you need to do? Just show your ID card at the entrance. If your guest arrives later, just leave his/her complete name. The Green Komm team wishes you a HAPPY B-DAY and a great celebration at Green Komm.